Hey there! Some links on this page are affiliate links which means that, if you choose to make a purchase, I may earn a small commission at no extra cost to you. I greatly appreciate your support!
Going camping with your dog? Here are some tips and supplies you may need!
Do You and Your Family Enjoy Camping?
I know my family and I love it!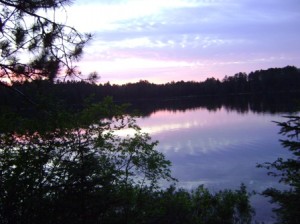 What about the family dog or dogs? Do you usually take your dog along too?
If not, why not try it out this year? After all, your dog is part of the family! My family and I have always included our dogs in our camping trips and we have survived!
This means all four of our dogs! We did have five though for many years….

Before You Go Camping with Your Dog



Check to make sure the campground allows dogs
Make a checklist of all the supplies both you and your dog will need
Make sure your dog is current on all of its vaccinations
Purchase first-aid kit for canines. Here's one that has some excellent reviews! Go here Lixit First Aid Kit for Dogs and Pets to check it out!
And, don't forget one for you and your family
If you are taking your dog camping at a different campground or are unsure if they allow dogs it is a good idea to check first if they allow dogs on the campgrounds. Some do not allow dogs in their campgrounds. Most campgrounds, at least the ones I've seen, allow dogs, but it is required that they are on a leash at all times.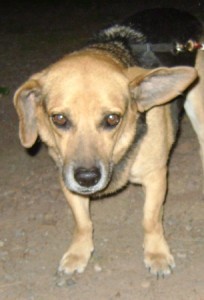 Another thing most campgrounds do not allow is dogs on the beach, so make sure you have either someone responsible to watch them at the campsite while you are at the beach or you can keep them in a secure area if you own a camper or RV that can be locked up.
Do not leave them unattended for hours and hours!
If you can trust your dog not to wreck the camper for a short time while you're gone to the beach, make sure that it is not too hot in there either!
There should be adequate ventilation in the camper or RV to keep your dog cool in hot weather, otherwise you may be making your dog suffer while you are having fun at the beach.
Hot weather can kill your dog!/span>
Camping Supplies You Will Need for Your Dog
Dog dishes-food and water
Dog food-bring enough for however many days you plan on being gone and keep it in a waterproof container
Dog bed-something for your dog to lay on to feel warmer, comfy, and keep from jumping up into your bed!
Dog leash
Tie-out leash and stake
First-aid kit for dogs and pets
Pet-safe mosquito repellant
Dog treats
Dog toys-something that your dog will enjoy playing with or chewing
Tick remover tool or if you don't have one yet, some tweezers
Just remember to make a check list of all the supplies you need to bring or even might need. You never know when you might need something and then end up regretting that you didn't bring it.
Want to make it easier to pack everything up? Then, go here to buy collapsible dog dishes
Another tip is to make your checklist to include everything you need to bring for ALL of you! Even if it seems obvious that you will remember it, you might not! We once forgot our jackets when we went camping, and believe me, it got pretty cold out later that night!
We sure remembered them when it started getting cold…and then colder and colder yet!  I don't know how we forgot to grab them on our way out the door, but it still happened! So, now everything goes on the list, even if it seems stupid to put it there and check it off as it gets put into the truck or camper!
Hope this helps you out when you take your dog camping this year and have fun! 🙂
 Please feel free to leave a comment and if you found this helpful, please share it with your friends! 🙂  Thank you for visiting and hope to hear from you…
go back to home