Crate Training an Older Dog…Is It Possible?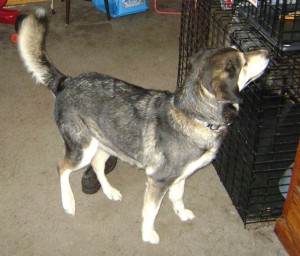 Maybe you just adopted an older dog from the local animal shelter and don't know if it's possible to crate train it or not. You probably haven't heard too much about crate training an older dog have you?
Well, first off I must say Good for You! Congratulations on your new family member! And…
It certainly is possible to train most older dogs to use a crate.
Or, just maybe you have an older dog that you've had since a puppy and…
Well, maybe you just didn't think you'd NEED to crate train your dog for one reason or another when it was a pup and now you think it's too late.
And, if it's not chewing your house apart, why bother with it now, right?