Hey there! Some links on this page are affiliate links which means that, if you choose to make a purchase, I may earn a small commission at no extra cost to you. I greatly appreciate your support!
Christmas is coming!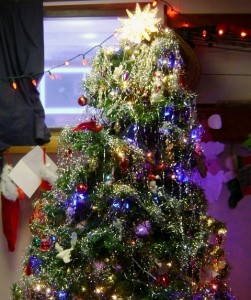 What are you getting for your best friend?
Or, have you even thought of your furry pal yet?
I thought I'd check out some dog toys I think would be great ideas for you to get your dog for Christmas.
After all, they need something to do too, so why not get them something they'd enjoy. Right?
Anyways, I hope you find these reviews helpful in finding a dog toy your dog will love!
5 Best Dog Toys
KONG Extreme Ball – Want one for your pal? Click the image below and order it now, before it's too late for Christmas!
The KONG Extreme Ball is an excellent way to keep your dog busy! Here's a few things you might want to know about it.
Measures 3 inches for medium/large size and 2.5 inches for small size.
Made in USA
Puncture resistant
Bouncy
Durable for stronger chewers
KONG is one of the top dog toys out there when it comes to quality and durability. I myself, own a couple of their products, but still have got to get around to buying this one to see for myself what the other 295 people who have reviewed this on Amazon are saying about it. Looks like almost five stars overall rating at Amazon with 217 people giving it Five Stars! Wow, 217 out of 295. Not bad at all, so at the price it's quite a good deal in my opinion. Something definitely worth checking out!
Interested in buying it? It's on sale right now!
Hurry and click this link KONG Extreme Ball, Dog Toy, Medium/Large
to get yours in time for Christmas!
---
The Chuckit Classic 26M Launcher  
-Click the image below to buy! It's on sale right now!

The Chuckit is another good way to get that dog of yours to work off some extra energy and keep in shape. Plus, some good new for you, if you don't like grabbing a slobbery ball, you just have to place the claw end over the ball and press down. Cool, huh?
Can use either standard tennis balls or Medium 2.5 Chuckit balls
Keep hands slobber free!
Throw 3 times as far- tire your dog out quicker & in less time!
Less tiresome on your throwing arm
Sounds like a keeper to me! Especially after checking out the reviews of so many people who've already purchased the Chuckit for their dogs and 235 out of 271 give it a 5-star review! Want to buy one for your dog? Click the following link to get yours while they are on sale- Chuckit! Classic 26M Launcher (Colors Vary)
---
Cozie Marvin the Moose

by

KONG
-Want one for your dog? Click the image below!
What dog doesn't love a cuddly toy to play or even sleep with? Marvin the Moose is made by KONG and according to many of the reviews at Amazon from people who own this product, it is quite durable, but it all depends on your dog. I haven't tried this toy yet with my dogs, but after reading about it, I'm considering getting one to try it out.  There are some cases in which the dog was able to rip it apart, but the majority of times it lasted a lot longer than other stuffed or plush toys.
Squeaker inside to get your dog's attention
Minimal filling, which means less mess if it does come apart
Built with extra layers of material to help make it much more durable
Available in 10 different characters besides Marvin the Moose
Not built to be used as a "chew" toy
Marvin the Moose does have a squeaker built inside of it, so your dog will be that much more interested in playing with it. Just make sure to keep an eye on your dog while it is playing with any toy, as it may end up chewing pieces off.
It all depends on how much of a chewer your dog is and if it is the type, like two of my dogs, that will be determined to chew it to bits and pieces of fluff. Two of my dogs, Argon and Jade, will chew as much as they possibly can just to get to the squeaker inside the toy! At least that's what has happened to other similar toys, but once I get one of these, we'll see. 🙂
Click the following link to get a KONG Cozie Marvin the Moose, Medium Dog Toy, Brown
for your dog.
---
 Kyjen Hide-A-Squirrel Puzzle Toy for Dogs
-Click the image below to get one for your dog!
This is yet another toy that I'm thinking of getting for my dogs too. It looks like something that would keep them busy trying to get at those darn squirrels! It has a lot of reviews, which are very good, which is why I'm adding this one to the list.
Keeps your dog busy searching – provides both physical and mental stimulation
Includes 3 "squeaky" squirrels
Five sizes – so make sure you choose the right size for your dog
Not a chew toy – this toy is to keep your dog's mind, not his mouth, active
Again, this is one I'd be careful to WATCH your dogs play with since it may end up getting used as a chew toy, which is NOT what it is meant to be. Sure, the squirrels may be fun to squeak for your dog, but just make sure that's all they are doing and not chewing them up!
It looks like fun though as long as you are there to supervise. Plus, I would think you'd want to hide the squirrels on your dog again once they "find" them in the trunk!
Want one for your dog before the price goes up again? Yes, they're on sale right now and it's only a week 'til Christmas! Click the following link and get your Plush Puppies Hide-A-Squirrel Pet Toy, Jumbo

---
PetSafe Busy Buddy Squirrel Dude

-click the image below to order one now!
Yes, another squirrel toy! Okay, this is one for dogs that enjoy chewing, so at least this one has no stuffing except for whatever dog treats or kibble that you put in there yourself! I noticed there are many people that have a good review on Amazon for this one, so here it is.
Interactive – treats fall out of toy as your dog plays
Easy to fill with treats or peanut butter (& freeze overnight)
Three different sizes
Dishwasher safe
Durable & bouncy
Well, this one looks like another toy on my list of toys (for the dogs!) to get sometime in the future. Like I mentioned earlier, there are some good reviews about this one…some saying it is better for their dog than a similar KONG toy!
Then again, there are others that do not think so, at all. But, to me, since there are mostly good reviews (132 five-star) compared to only 13 1-star reviews then, this is something worth checking out. Especially since I know my dogs would love it since treats falling out is all good to them! One thing they love more than toys and chewing is EATING!
So, click on the following link, if you want a PetSafe Busy Buddy Squirrel Dude Dog Toy, Large
for your dog!
Well, that's it! At least for now. Wishing you and your furry friends a
Very Merry Christmas and a happy New Year!

Please, feel free to leave any questions, comments, or suggestions you have in the comment box below! Does your dog have a favorite toy? I'd love to hear about it! 🙂