Hey there! Some links on this page are affiliate links which means that, if you choose to make a purchase, I may earn a small commission at no extra cost to you. I greatly appreciate your support!
Looking for gift ideas for that special someone, furry or not, this Christmas?
Christmas is right around the corner and coming up fast!
So, I thought I'd check out some gifts that you might like or give you ideas to help you find that perfect gift for both dogs and dog lovers. Both the gifts for dogs and the gifts for dog lovers are ones that I found to have higher reviews by people and their dogs that own and use them already.
I only included those that I felt were worthy…these are all at least 4-star reviews from customers at Amazon and I'll include what I found in searching about them here.
Okay, let's get on with it shall we? Here's my list of
Top Ten Christmas Gift Ideas for Dogs & Dog Lovers
Gift Ideas for Dogs-
---
Planet Dog Orbee-Tuff Snowball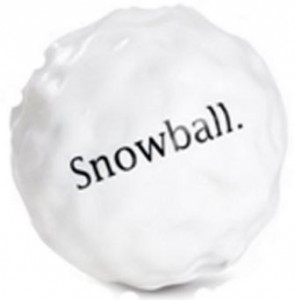 Best Place to Buy: Amazon
Price: Check Prices at Amazon
Size: 2.5 x 2.5 x 2.5 inches (smaller than a baseball according to one review on Amazon)
Average Review from Amazon: 4.5 out of 5 stars*
I haven't tried this one with our dogs yet, but there are a lot of people that think highly of this toy for dogs according to their reviews on Amazon. Here's a few things I found while searching….
Pros:
100% guarantee
Bouncy
Minty smell
Buoyant
Dogs enjoy chasing it
Holes for treat placement
Somewhat squishy or squeezable
Cons:
May not be for heavy chewers
Lettering wears off easily
Size not given
Reading through the reviews on Amazon, I found more positive things about this dog toy than negative, which is why I am including it here. I'd definitely recommend this ball as a great Christmas gift for your dog this year.
But, do keep in mind it's probably not a great one for large dogs since it's rather small in size according to the people that already own this one. It may pose a choking hazard if it's too small, but then again you can always return it with the 100% guarantee if you realize it's too small for your dog when it arrives.
One more thing I might add in my view point is that if you live in an area that gets tons of snow like I do, you probably won't want to bring this ball outside to play with for most of the year….
you'd never find it!
Other than that, I'd definitely give it a try, but I'd just use it indoors 'til the snow is gone.
Want to order one for your dog? Click the link below…
---
---
Tuff Mutt Hands Free Dog Leash for Running, Walking, Hiking by Tuff Mutt

Best Place to Buy: Amazon
Price: Check Prices at Amazon
Size: Leash is 48-inches long x 1-inch wide; belt is 48-inches long and 26-inches it its smallest. Fits up to 42-inch waist. Made for use on Medium to Large Dogs 30-100 pounds.
Average Review at Amazon: 4.8 out of 5 (*201 reviews)*
Sure, I know its not exactly Christmassy!
Looking at the feedback from fellow dog owners for this product is why I'm including this here, and think it'd be a great gift for both you and your dog….
Especially if your dog loves running circles around you and tripping you up…wish I had one of these in the past! Of course, my neighbors wouldn't have been as entertained though…
Pros:
Hands free
Added control – two handles
Durable bungee
Allows freedom – gentle glide clip
Reflective
Weather resistant
100% money back guarantee
Hands free leash gives you more control according to the people that have used it on their dogs. It has two handles; one at your hip and one by the dog's collar so you can grab these if needed for extra control of your dog.
Plus, the durable bungee helps to avoid constant tension on the leash like you'd get with a normal leash…it allows the dog to go a bit further, up to 60-inches. The gradual tension allows the dog to correct itself the majority of the time, and come back to where it should be…by your side.
It also has a gentle-glide clip, which allows your dog to move to either side of you with ease. No more slowing you down, tripping you up by suddenly darting off to the other side of you and jerking you off balance…the whole leash just slides over from side to side.
A few other good points are it is Reflective, weather resistant, and 100% money-back guarantee!
Cons:
Only fits up to a 42-inch waist
People with smaller waists may not have as much space for the gentle-glide clip to slide from side to side
Leash bumping/hitting dog's chest/leg area if they get too close
It only fits up to a 42-inch waist, so those with a larger waist size are missing out on a great product. Some of the reviews did mention that this leash is a bit heavy so it may not work too well for smaller dogs.
Another problem a few had with this leash is those that have a very small waist…it didn't leave much room for the slider attachment to move from side to side, but worked well otherwise.
The leash might bump or hit your dog on its leg/chest area if they get too close to you is about the only other negative point I could find about this product. But, this may be solved by using a harness on your dog instead of a regular collar…at least I'd think that would solve it!
I'd definitely give this one a try on my dogs…I'm not much of a runner, but hands-free walking would be nice too. Hmmm, maybe I'd actually be able to bring the camera along and get some pics when using this…
Interested in ordering one for Christmas? *Just click the link below to order!
---
---
Best Natural Bully Sticks by Best for My Pets
Best Place to Buy: Amazon
Price: Check Prices at Amazon
Size: 8-ounce bag; bully sticks are 6-inches long (12-inch size also available)
Average Review on Amazon: 4.6 out of 5 (*1,033 reviews)*
Got a dog that loves to chew? Most dogs love to chew on things, so why not get them something they're allowed to chew on this Christmas…
Pros:
Odor free
Hand inspected, USDA/FDA approved
100% premium, all natural, grass-fed beef; no chemicals, preservatives or additives
Gluten and grain free
Fully 100% digestible
Healthy source of protein
Long lasting
Supports dog rescue organizations with every order
Made in Brazil; packaged in USA
200% guarantee – money back guarantee if you are not satisfied in any way. Plus, a brand new bag free of charge if you're not satisfied!
Reading through the reviews on Amazon, there are a lot of 4+ stars for these bully sticks. Most people that have already tried these with their dogs were very satisfied…and so were their dogs it appears!
Most found these treats to be odor free and safe for their dogs to chew and even eat unlike so many other chew treats such as rawhide. Plus, most stated that their dogs love these…
But, of course there are always the negative points to consider…
Cons:
A few of the dog owners did find that their dogs became sick after eating these bully sticks…diarrhea and/or vomiting.
Other dog owners that left negative reviews claim that these bully sticks were "smelly" when they arrived.
Treats may not be exactly the same size; they may vary in thickness.
As far as I could find these were the only three negative issues with Best Natural Bully Sticks…there are over 1,000 reviews there so I may have missed something, but since most dog owners are giving these bully sticks high ratings in their reviews I'd certainly give these a try with our dogs.
They certainly sound like they'd keep 'em busy for at least a good 20 minutes or so. Plus, since these are made from all-natural beef with no preservatives, chemicals, or additives I'd feel quite happy to give these as a healthier treat once a day or every couple days.
Want to order these for your dog? *Buy them at the link below…
---
---
New York Dog Ugly Holiday Sweater for Pets by New York Dog

Best Place to Buy: Amazon
Price: Check Prices at Amazon
Size: X-Small, Small, Medium, Large, X-Large (some sizes may be temporarily unavailable depending on which sweater design)
Average Review on Amazon: 4.3 out of 5 (*165 reviews)*
Ugly Christmas Sweater contest coming up or having family and friends over for Christmas? Why not have Fido join you in the festivities and dress him up in an ugly, but colorful sweater to spread the holiday cheer…
These ugly dog sweaters are available in a variety of designs besides the Reindeer one shown here…and, they're all ugly!
Pros:
Well-made
Ugly, but cute
Fits smaller sized dogs well
Reasonable price
Cons:
Sizing runs small – according to one customer medium is actually 10 inches, not 14-15 inches
Underside of sweater is too long – could be a bit shorter
Underside material of sweater could be stretchier – snug on some dogs little bellies
Although many stated that the sweater sizing is off and the sweater could be bigger, they still seem to love these on their dog…
Well,  ya gotta admit…
they ARE kinda cute…
in an Ugly Sweater on a dog sort of way…
Want your furry friend to join you in the Ugly Sweater festivities? You can order one in the link below…
---
---
Outward Hound Kyjen Christmas Paw Stocking by Kyjen
Best Place to Buy: Amazon
Price: Check Prices at Amazon
Size: Large: 12 x 4 x 1 inches; Small: 3.5 x 1.5 x 7.8 inches (according to product description)
Average Review on Amazon: 4.6 out of 5 (*175 reviews)*
Looking for a Christmas stocking especially for your furry friends? Don't want Santa putting your dog's or cat's Christmas goodies in the wrong one? Well, this one should stand out from the "people" stockings with its paw-shaped design…
Pros:
Paw-shaped design for both cats and dogs
Soft plush material
Fit your pet's favorite toys or treats inside for a custom Christmas stocking
Well-made (*according to some of the reviews)
Cons:
Not the one they ordered – according to a few reviews
Either too large or too small
I really think this is a cute idea myself, and included this here since most people who have ordered it were happy with it. You can check the reviews out there on Amazon yourself if you'd like…I'd recommend to check out the "verified purchase" ones especially.
Another suggestion is I'd make sure you check what size you really want. Large is listed as
I haven't ordered one of these for my dogs yet, but I'd definitely love to since to me, these seem like a good deal for a rather unique-shaped stocking.
Need one for your dog or cat? Yeah, I suppose…why not include the cat too!
You can order one now…just click the link below!
---
PetFusion Dog Lounge & Bed by PetFusion
Best Place to Buy: Amazon
Price: Check Prices at Amazon
Size: 36″ L x 28″ W x 9″ H Large size holds 100+ pounds. Made for large dogs or smaller to medium dogs can share. (Also available in Small and X-Large)
Color: Slate Gray (Brown color bed is available too)
Average Review on Amazon: 4.8 out of 5 (*236 reviews)*
Tired of your dog hogging the whole bed? Why not get them their own bed then…
The PetFusion bed looks pretty darn comfy I must say…and, I know our dogs love to be comfy…
Pros:
4-inch memory foam base
Polyfill support bolsters (couch arms that your dog can rest their weary heads on)
Durable material – polyester 65%, cotton twill 35%
Water & tear resistant removable cover
Non-skid bottom
Match any decor – neutral colors of slate gray or brown
Easy to clean – removable cover is machine washable – just unzip the cover and remove the memory foam base and bolster cushions. Also easy to spot clean and remove hair
Easy to assemble – bolsters are already placed in cover; all you have to do is insert the memory foam base and zip it shut
30-day return policy – 100% customer satisfaction guaranteed
Cons:
Might not be the best bed for dog's with "nesting" behavior
Not as "puffy" as it looks (according to one customer's review)
Price is a bit high compared to some other beds for dogs
Reading through the reviews of verified customers of this dog bed/lounge most are very satisfied with the PetFusion Dog Lounge & Bed, and their dogs love it too…especially the older dogs that do a lot of napping. Plus, many stated that it holds up much better than the cheap beds
In fact, there weren't many negative reviews at all out of the 236 that are listed there…so, that's got to say something for this bed!
I'd definitely love to give this one a try someday and treat our dogs to a comfy bed of their own…
And, no more trying to get the dog to move over!
Want to buy one for your dog this Christmas? Order while they're on sale…just click the link below!
---
Gifts for You…or maybe a friend that doesn't mind an Ugly Christmas Sweater
Ugly Christmas Sweater – Gingerbread Nightmare Sweater (Green) by Tipsy Elves
Best Place to Buy: Amazon
Price: Check Prices at Amazon
Size: Large, X-Large, XX-Large
Average Reviews on Amazon: 4.8 out of 5 (*40 reviews)*
If you've got an ugly sweater contest to go to this funny gingerbread sweater for men just might do the trick! The Gingerbread Nightmare sweater is also available for women too in sizes X-small to X-large.
Pros:
Cute, but Ugly – perfect for an Ugly Sweater contest!
Comfortable to wear – smooth, soft material
Arms and sweater length fits well
Cons:
Sizing runs a bit small/snug
A bit expensive if you're only buying it to wear it once – unless you don't mind wearing ugly sweaters…after all, they are comfy and warm!
Need an Ugly Sweater this Christmas? Order one from the link below…
---
"Life's RUFF Before Coffee" Ceramic Coffee Mug by Burton & Burton
Best Place to Buy: Amazon
Price: Check Prices at Amazon
Size: 4-1/4″ H x 3″ opening; 14 fluid ounces
Average Review on Amazon: 5 out of 5 (*11 reviews)*
Know someone that loves dogs and happens to love coffee too? I know I do….
If you do, I really don't think you can go wrong with giving someone this gift for Christmas…
Hmmm, I'd love to get one of these for myself…ahem!
Pros:
Hand-painted ceramic
Matching ribbon on handle and includes gift box
Dishwasher/Microwave safe
FDA approved
Adorable design perfect for the coffee-lovin' dog lover
Quality made- good thickness to cup to avoid burning hands (according to one of the reviewers)
Cons:
None that I could find…unless the person hates coffee or dogs, which I can't imagine, but some people are weird like that…
Well, that's all I can say about this one….I honestly do think it's a beautifully designed coffee cup for us dog lovers. I also love the fact that this coffee mug is so nicely designed with beautiful colors…the mug is red with black paw prints.
Just simple and elegant looking, but hefty-looking enough with a very true statement for us coffee-drinking, dog lovers!
Want one for that coffee lover you know? Or, maybe for yourself…
Just click the link below…
---
Decorative Pit Bull Glass Salt and Pepper Shaker Set with Holder by Home-n-Gifts
Best Place to Buy: Amazon
Price: Check Prices at Amazon
Size: 3″ x 3″ x 7-1/4″ High Weight: 1.4 pounds
Average Review on Amazon: 5 out of 5 (*14 reviews)*
Know someone that loves pit bulls?
This would be the perfect gift…both decorative and fun, plus a great way to keep those salt & pepper shakers handy…
Pros:
Individually hand-crafted from cold cast resin
Includes glass salt and pepper shakers
Perfect gift for the pit bull enthusiast
Fully functional and great looking on the kitchen table
Cons:
None that I could find! All the reviews had nothing but good things to say about this Pit Bull salt and pepper set and holder
About the only thing I noticed is that since it is individually hand-crafted, the colors may vary a bit from the photo
I'd certainly love one of these myself, especially after reading the reviews…and, the price certainly ain't bad either!
Want one for a gift…(or yourself)…click the link below!
---
1 X Box Sign "Dogs Welcome People Tolerated" by Primitives by Kathy
Best Place to Buy: Amazon
Price: Check Prices at Amazon
Size: 3.2″ tall x 1.7″ deep x 10.9″ long
Average Review on Amazon: 4.9 out of 5 (*17 reviews)*
Perfect for the dog lovers!
My thoughts exactly when it comes to my home…we love our dogs, but people…well, they're tolerable. At least some are…
Pros:
Vintage-looking wooden sign crafted with dog lovers in mind
Box design makes it perfect for either standing on a tabletop, or it can be easily hung on the wall
Perfect for decorating any space – black colored- sign goes well with any decor
Adds a touch of humor to the home or office
Cons:
Overpriced (according to one review)
Origins: China – I'd much prefer if it was from the USA, but that's just me…
I'd love one of these myself since it adds humor…plus, gives visitors a reminder that we love our dogs, so don't mess with 'em!
Know someone that'd love this sign for Christmas? Click the link below to order…
---
(*Amazon Ratings are based on those found at the time of this writing and may have changed since then.)*
Well, that is ALL for now…I hope you found this helpful in choosing the perfect Christmas gift for your dog or that certain dog lover you know.
Got any ideas you'd like to share…or, bought any of these items before? Please, let me know in the comment box below! I'd love to hear from you…
Please feel free to share this if you like it, found it helpful, or know someone that may like it!
As always, Thank You for reading!