Hey there! Some links on this page are affiliate links which means that, if you choose to make a purchase, I may earn a small commission at no extra cost to you. I greatly appreciate your support!
Vetri-Science Composure Bite-Sized Chews Review

Product:Vetri-Science Bite-Sized Chews by Composure for medium & large dogs
Price:Check for Price on Amazon

Cheapest Place to Buy: Amazon.com
Where are they Made:*Distributed from Vermont, USA
Size of Container:10.4 oz. contains 60 chews
Guarantee: None found
My Rating: 4 out of 5
Every dog is different, just like people. Some just can't handle a lot of noise, being left home alone, or changes in their environment very well at all. I get that…
Heck, if I had known there are products out there like this, I could've used these many years ago….
No, I did NOT mean me, lol!
I meant for our dog, which suffered from severe separation anxiety when he was young!
These are NOT for us humans, BTW! Only for our beloved canine friends. *
Honestly, I've never tried these on my dogs since I haven't found any of them to have anxiety issues to the point that I'd need something to calm them down, at least not anymore.
But, I do realize many dog owners do need help with their over-energetic, anxious dogs…remember, I went through that before…
Anyways, back to the point here…The Review!

The Composure Chews are highly recommended by MANY Dog owners on Amazon's product reviews. The number of good reviews there is the reason I thought I'd check them out more.
After reading a lot of these reviews, I thought I'd write my own review in the hopes of helping you decide whether or not to use them for anxiety issues with your dog. So, again, I'm basing this on what other dog parent's are saying and also the product information given from Vetri-Science.
What are Composure Bite-Sized Chews?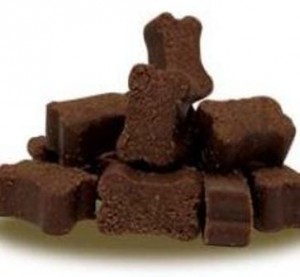 These are basically a soft chew made for dogs containing many natural ingredients to help calm dogs down during stressful situations.
These chews will help your dog remain calm and relaxed during  times that may have caused a lot of anxiety and stress for both of you.
These frightful situations may include fireworks, thunderstorms, car rides, trips to the vet or groomer, etc.
The chews shown above are also recommended for use with hyperactive dogs, nervous dogs, and dogs going through separation anxiety.
What Makes Them Work?
According to the information given by Vetri-Science these chews work by using three active ingredients. These are the C3 Colostrum Calming Complex, which are made from proteins, L-theanine (which is an amino acid and derivative of glutamic acid),  and Thiamine (vitamin B1).
The C3 Colostrum and L-thanine are bioactive with your dog's body and work with it to calm your dog down without it becoming drowsy or dopey. Thiamine is added since it has been found that dogs low in Thiamine are often confused, anxious, and may even have muscle weakness or spasms.
Thiamine also known as vitamin B1 is known to affect the nervous system and help to calm and soothe dogs.
Active Ingredients
Thiamine (vitamin B1) –  134 mg
C3 Colostrum Calming Complex – 22 mg
L-Theanine (SunTheanine brand) – 21 mg
Inactive Ingredients
Brewer's yeast
canola oil
chicken liver flavor
citric acid
glycerin
mixed tocopherols
propionic acid
proprietary blend (maltodextrin, sodium alginate & calcium sulfate)
rosemary extract
silicon dioxide
soy lecithin
vegetable oil.
That's it….according to the ingredients list on the back of the bag that is what these chews contain.
Pros
Easy to give – no mess
Appears to work for most medium-large dogs with anxiety
Non-prescripiton (I'd still ask your vet what he or she thinks)
Easy to use weight chart to figure out how many to give according to dog's size
Can increase number of chews if needed (read directions on bag)
Cons
Not quite sure where they're made – only says where the Composure chews are distributed from which is Vermont, USA
No guarantee they'll work – but with every dog being different, that's kind of a given
Main ingredients appear to be natural, but not too sure what some of the inactive ingredients are made from such as the chicken liver flavor, mixed tocopherols, silicon dioxide, and the proprietary blend listed.
Overall, I'd give Vetri-Science Composure Bite-sized Chews a try if I found one of my dogs needed something to help them get through anxiety issues.
After all, over 600 reviews on Amazon and most of them being over 4 stars or more, I'd figure these a safe alternative to prescription medicine to at least try.
Hey, why not give them a try with your dog?
I'd think these much better than having your dog and you suffering through severe anxiety issues. These bite-sized chews help a lot of other dogs out there with no side effects or addiction to them either, at least as far as I've read and heard about them.
*Please NOTE!* Remember, do ask your veterinarian before trying these out on your dog. I'm not sure how these may react with other supplements, prescriptions, etc. that your dog may be taking or how it will affect any type of existing condition your dog may have.
I do hope you've enjoyed reading this review and if you have any questions, please feel free to ask!
Have you tried the Vetri-Science Composure Chews for your dog's separation anxiety or any other anxiety issues?
What did YOU think of them? Did they work or not?
I'd love to know what you think! Please leave me a comment below!
Found this review helpful? Share it with your dog lovin' friends! I'd appreciate it, and so would my dogs. Best wishes to you and your furry friends 🙂 -Sherry