Hey there! Some links on this page are affiliate links which means that, if you choose to make a purchase, I may earn a small commission at no extra cost to you. I greatly appreciate your support!
How Do You Get Rid of Ticks?
They seem to be everywhere this year. We have never had a problem with them in our yard until this Summer. What's causing this increase of these nasty little creatures?
Well, truth be told, I'm not sure, but it could be the weather this past Spring/early Summer, which was really quite a bit colder than normal where I live.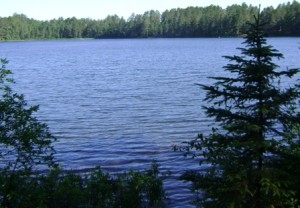 Ticks do not like heat I've noticed. In my experience it has been very rare to find a tick anywhere in the hot sun.
Days that are rather mild, or even cool, are ones to watch out for ticks a lot more.
However, it's always a good idea to check your dog over before going in the house if you can, and don't forget to check yourself too. They often catch a ride in on clothing.
Steps to Take to Keep Ticks Out of Your Yard
Keep the grass short
Remove dead leaves
Create a natural barrier with either gravel or wood chips between your lawn and wooded areas
Prune any trees or bushes in yard
Insect/tick repellents and pesticides. There are also natural products that kill ticks and other pests in both your yard and home.
These steps should help to keep ticks out of your yard and off your dog and you, but of course there may always be an exception. So, keep on the lookout for ticks no matter what. Just to be safe. Although not all ticks carry the dreaded Lyme disease, I know I'd rather not have one stuck to my dog, me, or anyone for that matter.
Ticks love wooded areas, but then again, so do we. It's so fun to take the dogs camping with us in the Summer. It's best to avoid wooded areas if you can do so, especially in the late Spring and early Summer, which is usually when ticks are out in full force, but there are some ways to keep ticks at bay…at least to a point.
How to Keep Ticks Off
Use appropriate tick repellent for your dog and don't forget tick repellent for you-follow the directions on the label!
Wear light-colored clothing
Long-sleeved shirts
Hat
Wear pants and tuck bottom cuffs into socks – sure, it may look a little silly, but who's gonna be laughing at you? Your dog won't, and even if it does think you look silly, it'll love you anyways.
Again,  always check your dog and yourself for ticks before going indoors. It's much easier to remove them before they get too attached to you.
Hope this helps you to keep them out of your yard and off of you and your dog. Have any suggestions, questions, or comments? Please do so in the comments box below.
---
Need more info on removing a tick from you dog?
Then check out my post "Remove a Tick from Dog."
Want to find out more about a natural tick repellent?
Check out this post "What is the Best Tick Repellent for Dogs? Natural or Chemical?"